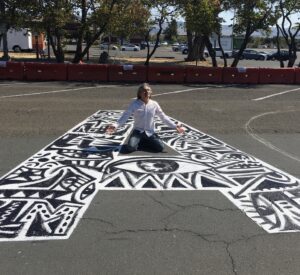 Adrian Arias is an American poet, visual artist and performer. He was born in Peru and has lived in the San Francisco Bay Area since 2000. Winner of important prizes in visual arts and poetry in Peru, Argentina, Japan, Macedonia and the US. Adrian reinvents animals, creates dream-based languages and codes, explores the absurd and the surreal visually and creates paintings in action and murals related to the pandemic and the social revolution that we are experiencing.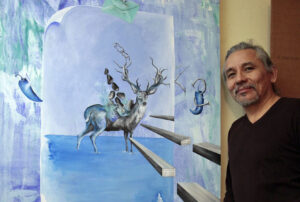 Adrian use movement as a form of art, as a choreographer and visual poet. Adrian is also a cultural promoter, art teacher and artivist actively working in the community, receiving commissions to create murals in the San Francisco Bay Area and other parts of California.
Here with his most recent commission, a mural in San Francisco's Chinatown.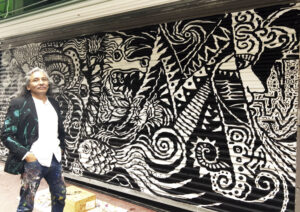 "Adrian Arias, the ever brilliantly inventive poet of the gesturing Word" Jack Hirschman, poet and activist, San Francisco Poet Laureate.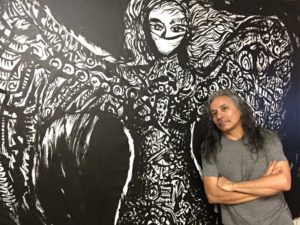 Here you can see his new series of painting in pandemic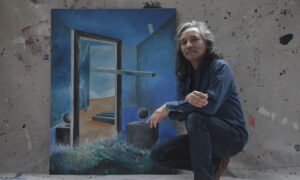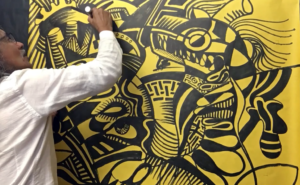 Here PANDEMIC CREATIONS in collaboration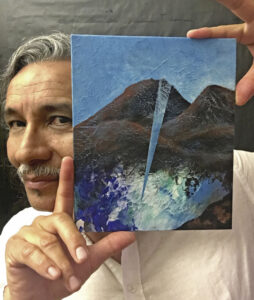 Here my STORE with small paintings
Adrian lives and works in Oakland, California.
---