On Saturday, November 23, 2019 at 4:14 pm, my most recent creation, DREAM # 8, will be presented, thanks to FLACC, Festival of Latin American Contemporary Choreographers, which this year invited me to be part, with a performance in the Berkeley Museum, BAMPFA.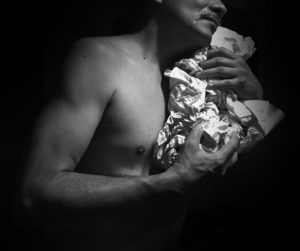 DREAM # 8 started at my art residence in BENAMIL, Spain, after receiving the news that a father and his daughter had died while trying to cross the border, I began to have a series of dreams that gradually became This performance.
DREAM # 8 has the participation of members of Anna Halprin Scoring Lab: Amy Cranch, Sue Heinemann, Darcie Luce, Marguerite Etemad, Carol Naber and Craig Amos. Production Assistant Mara Hernandez.