Adrián believes that poetry is in constant motion, and that feeds on each discipline to continue among us. Sometimes it is a photograph of a feather lying on the shore, sometimes a book-object that seems to tell us the future, sometimes the body moving slowly between blue lights to go dancing with paper and umbrellas, without rain .
The absurd, the light, the sensual, the shadow, the dreams, are often elements in the daily life of Adrian, who in addition to declaring himself a Poet in motion, is an art teacher and a cultural organizer of events.
He is the creator of ILLUSION SHOW, where 55 Artists meets to play for 5 hours in a white paper container, inside a Gallery or Museum.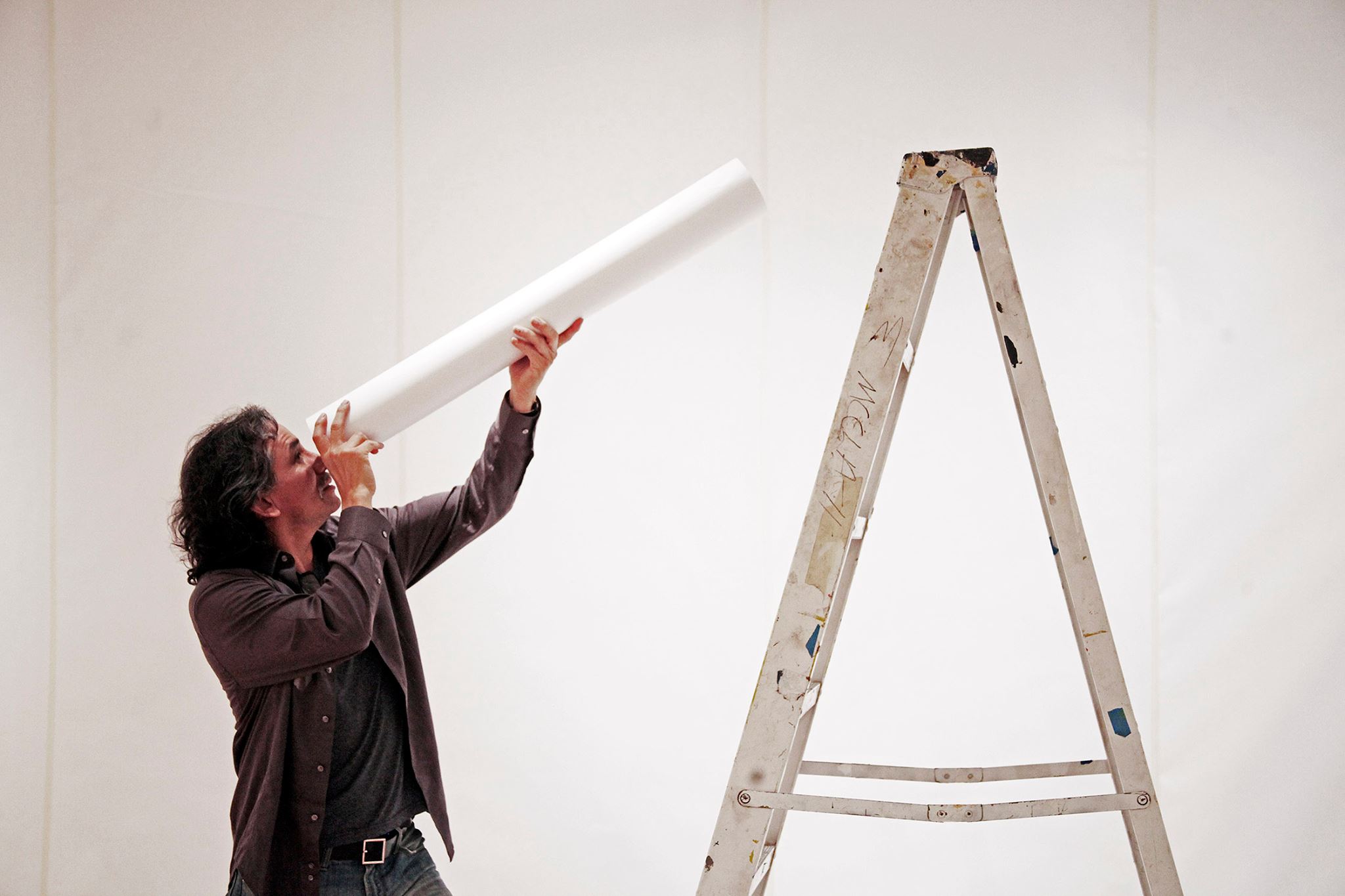 "Using pencil, a digital camera, ink, video projections, acrylics, pieces of musical scores, pieces of my own poems and even rain collected outside in my garden, I want to create works that contain all my creative process, that show the truth of the moment in which they are created.
My usual themes are dreams, from them comes the basic images, colors and textures. I'm not trying to translate my dreams, I just want to get closer to reality with the language I live in dreams.
If I take pictures of reality, I am looking for the part of the dream behind that reality. If I paint something that looks real, I am trying to say that I learn from reality to represent dreams. I need real performers to create a video or an installation or a performance, always talking about a new reality, the most closed to my dreams.
Art is magic, the only one in which I believe, the magic that with small or great works, help us to change the structured vision of humans, and I hope, change the world".
Paz y Poesía – Adrian