Adrián believes that poetry is in constant motion, and that feeds on each discipline to continue among us. Sometimes it is a photograph of a feather lying on the shore, sometimes a book-object that seems to tell us the future, sometimes the body moving slowly between blue lights to go dancing with paper and umbrellas, without needing to be raining .
The absurd, the light, the sensual, the shadow, the dreams, are often elements in the daily life of Adrian, who in addition to declaring himself a Poet in motion, is an art teacher and a cultural organizer of events, where sometimes meet 44 Artists to play for 4 hours in a white paper container.
"You have to look at the wall and cross it, be on the other side, and stay here. There is no magic in art, art is magic, the only one in which I believe, to feel that life is a gift that I accept with joy, and that with small or great works, we are changing the world".
Peace and Poetry -Adrian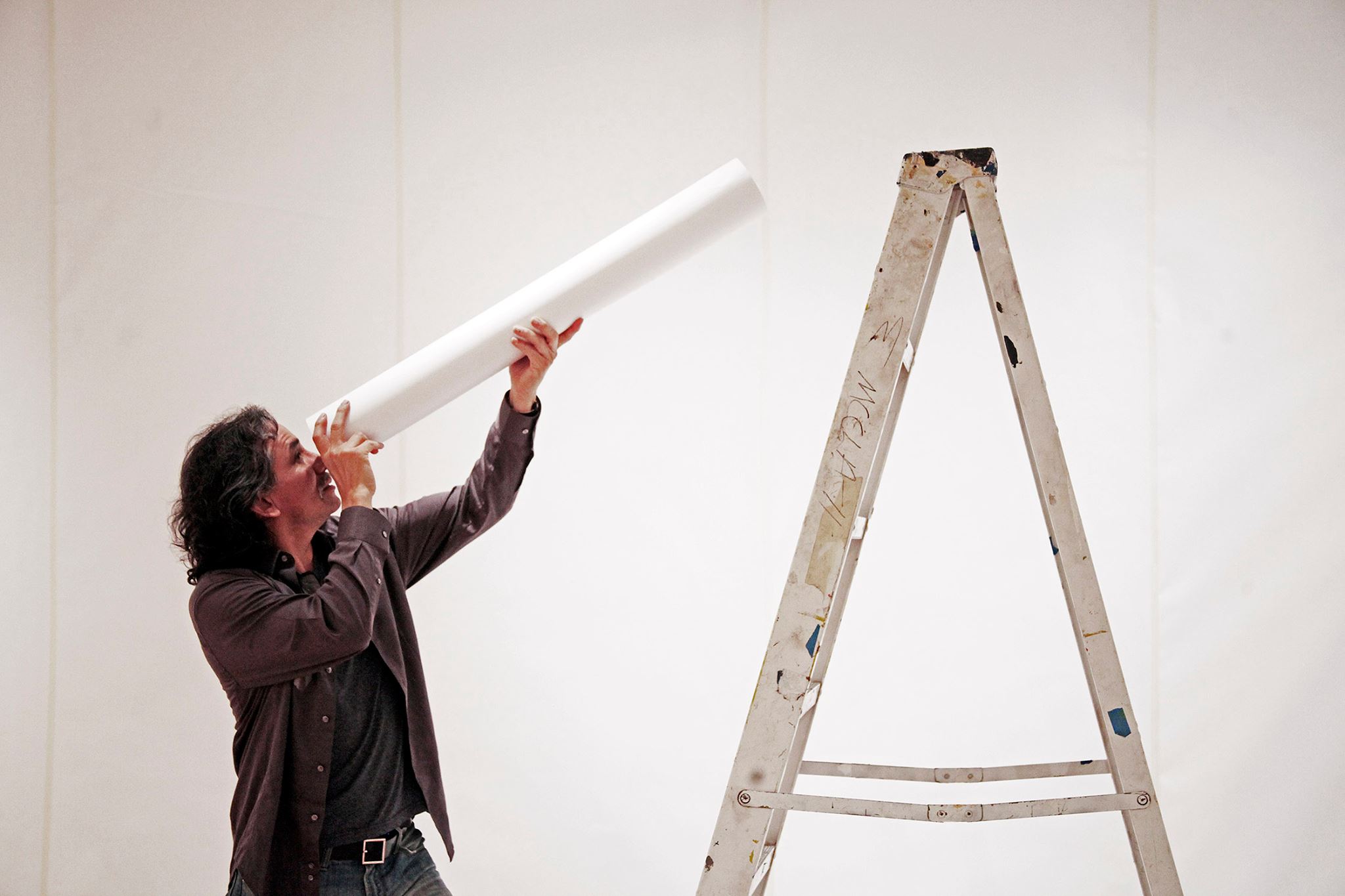 Adrián cree que la poesía está en constante movimiento, y que se alimenta de cada disciplina para seguir entre nosotros. A veces es una fotografía de una pluma detenida en la orilla, a veces un libro objeto que parece contarnos el futuro, a veces el cuerpo moviéndose lentamente entre luces azules para salir a bailar con el papel y los paraguas, sin necesidad de que esté lloviendo.
Lo absurdo, la luz, lo sensual, la sombra, los sueños, suelen ser elementos en la vida diaria de Adrián, que además de declararse un Poeta en movimiento, es maestro de arte, y organizador cultural de eventos donde a veces se reúnen 44 artistas a jugar por 4 horas en un container de papel blanco.
"Hay que mirar la pared y traspasarla, estar al otro lado, y seguir aquí. No hay magia en el arte, el arte es magia, la única en la que creo, para sentir que la vida es un regalo que acepto con alegría, y que con pequeñas o grandes obras, estamos cambiando el mundo"
Paz y Poesía – Adrián