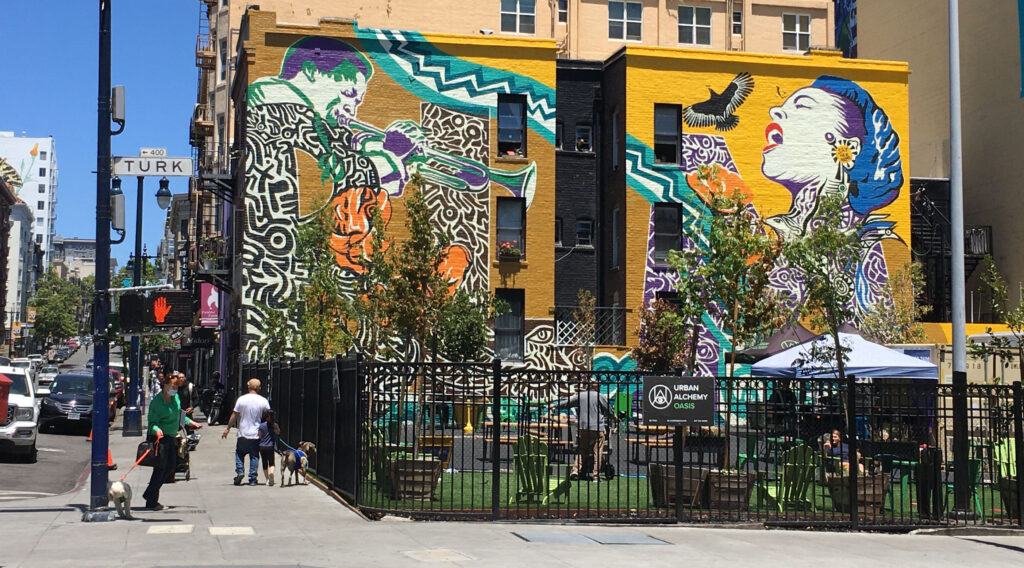 "River to the Sky"
Mural at Turk @ Hyde streets in San Francisco. Commissioned by The Luggage Store Gallery and the Someland Foundation.. Latex-acrylic on wall, 2700 sq ft, 2021-22
This mural was created after several conversations with members of the Tenderloin community to pay homage to the Black Hawk jazz club where Miles Davies and Billie Holiday performed in the 1950s-60s on that same corner. It also includes a tribute to the BLM movement and to the California poppies, which are medicinal plants. The zigzag forming a river that goes to the sky is inspired by Ohlone designs, which is the territory where the mural is located and also a Mochica design, which is my ancestral culture. The idea of this mural was to create a space/sanctuary, where the residents of the Tenderloin could find a place of peace and relaxation, and after a few months it became that way, thanks to the support of Urban Alchemy and the City of San Francisco, is now a park, with mini gym facilities, small games for children, a place to take your dog for a walk and free coffee and tea.
---
"Indigenous Goddess"
at the Magic Theatre, Fort Mason, San Francisco.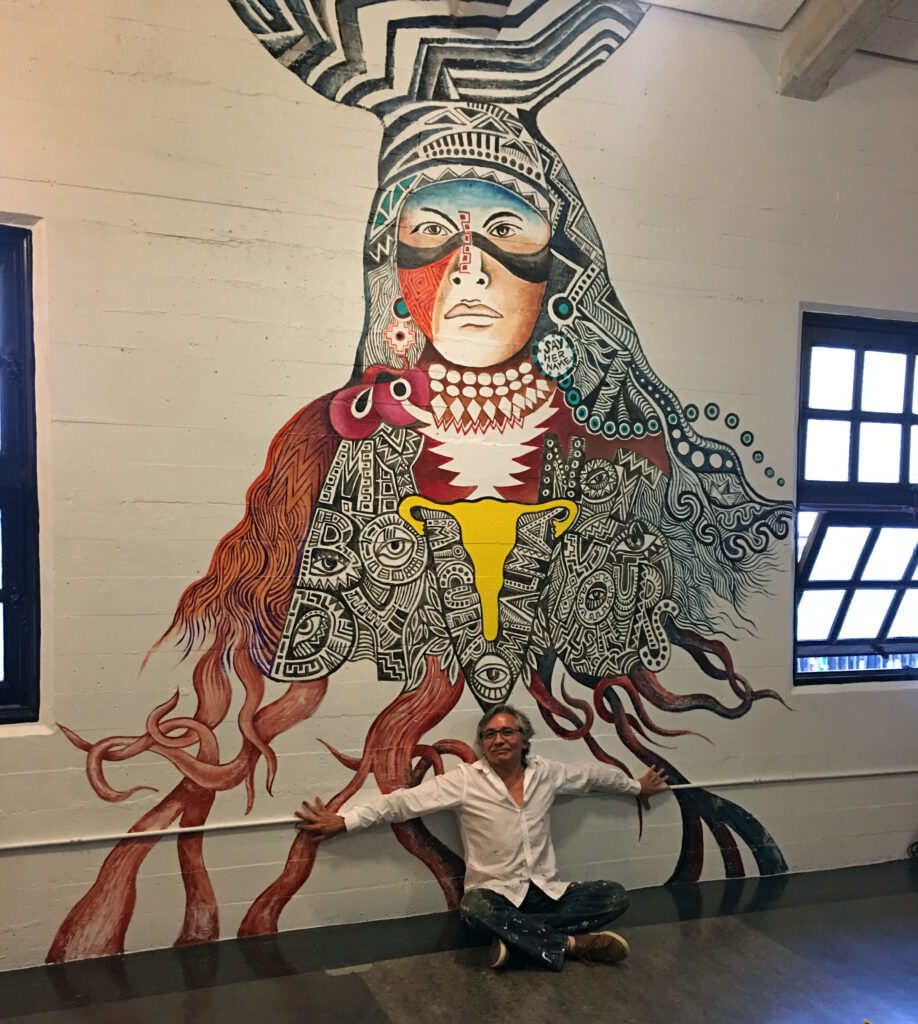 ---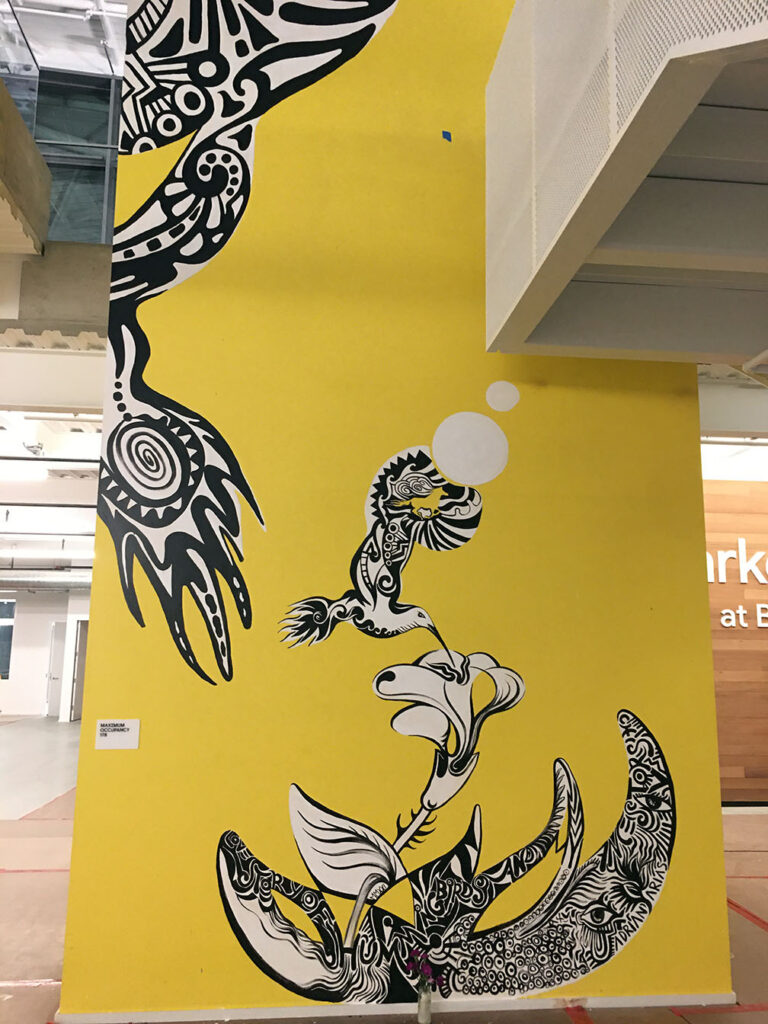 "Love story of hummingbirds and ancestors"
Google new campus at Mountain View. Commissioned by Google and Gray Area. Latex-acrylic on wall, 1300 sq ft, 2021
Mural commissioned by Google to visually describe a personal story related to hummingbirds and my family in the north of Peru. It is located in the new Google facility in Mountain View.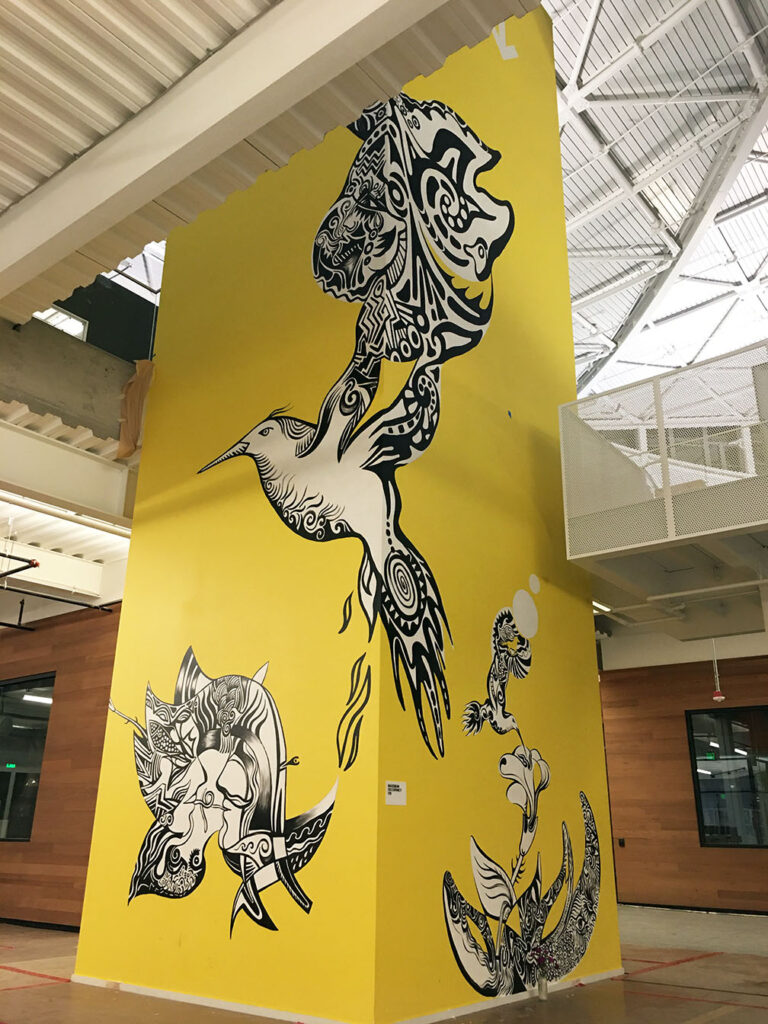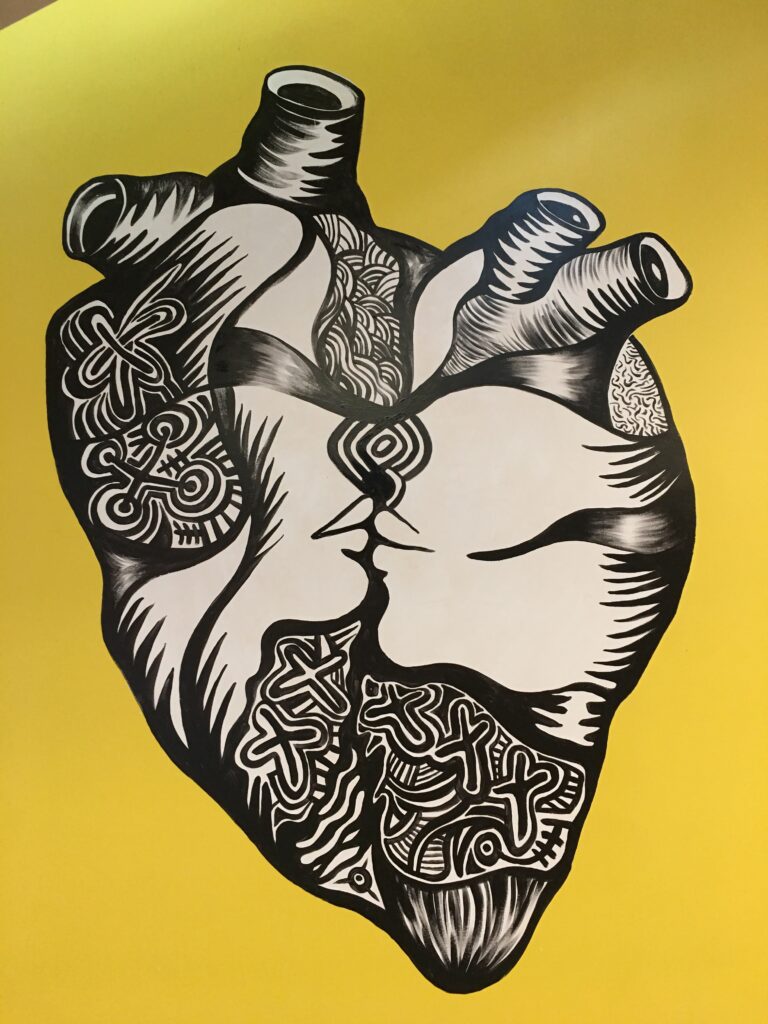 ---
Private mural in Lima, Peru