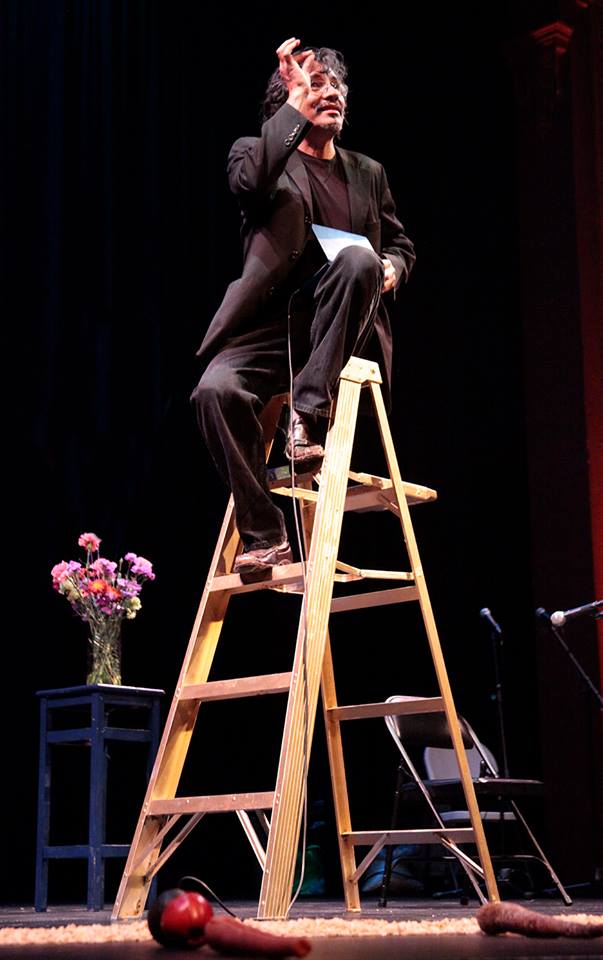 Ladder poem
2012  @ Brava Theatre
Subido en una escalera de tijera, contando un poema de infancia
Climbing on a scissor ladder, telling a childhood poem
---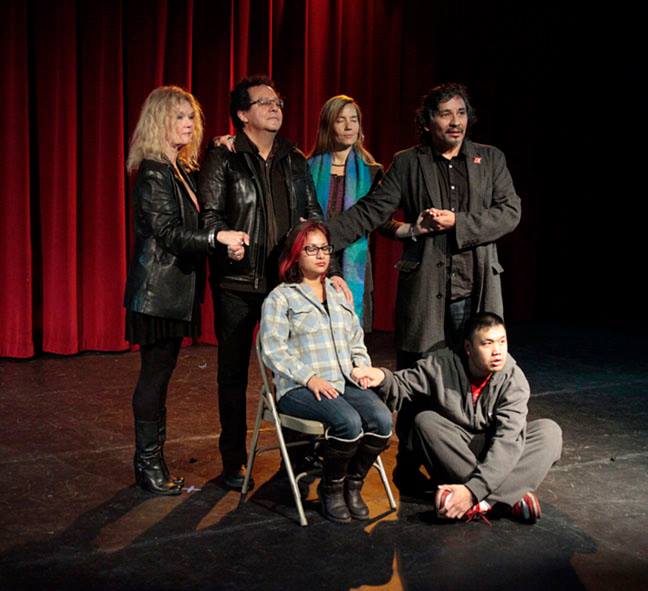 ( ( ( Poema al Silencio ) ) )
……………………………
………………………..
…………………..
………..
…
"This was a beautiful moment in last night's Social Justice event- literally a moment -when Adrian Arias invited 5 audience members to be part of his performance poem. He positioned them into the inter-connected pose you see here. They stood in silence for exactly one minute (I was the timekeeper) . Can you fill in the blanks of poem above that took place in that minute ? Not only in the minds of the six on stage but us in the audience as well? It was a Mega-poem!" Nina Serrano
Improvisation at the Social Justice, Multiculturalism & Inmmigration poetry reading, by the Revolutionary Poets Brigade at the Mission Cultural Center, San Francisco
November 20, 2013.