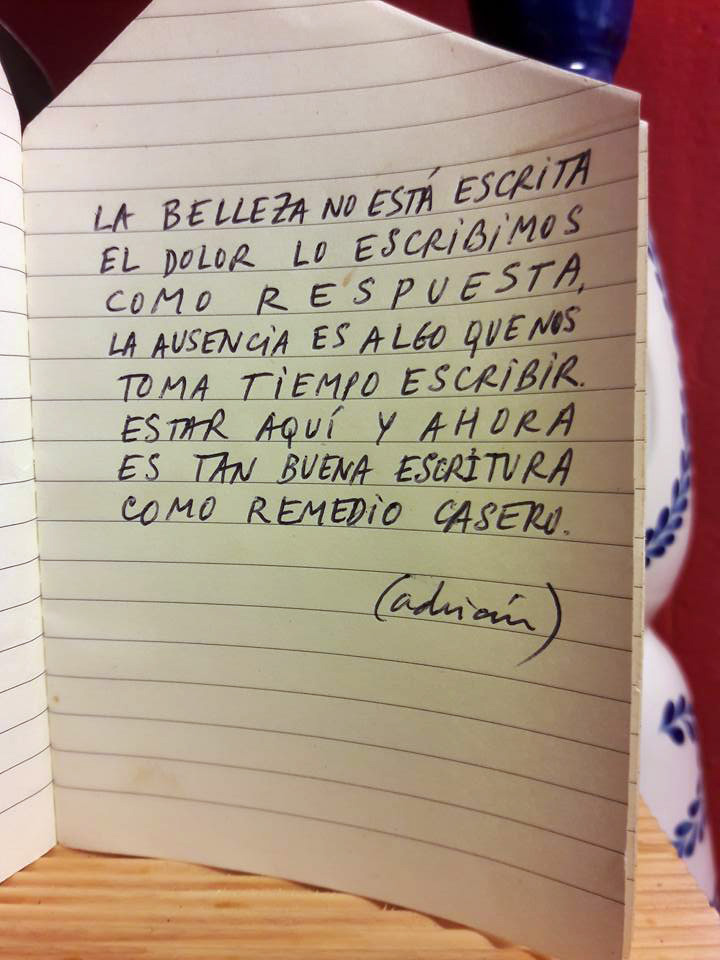 Beauty is not written
we write the pain as an answer
absence is something that takes time to write
be here and now
it's so good writing
as a home remedy.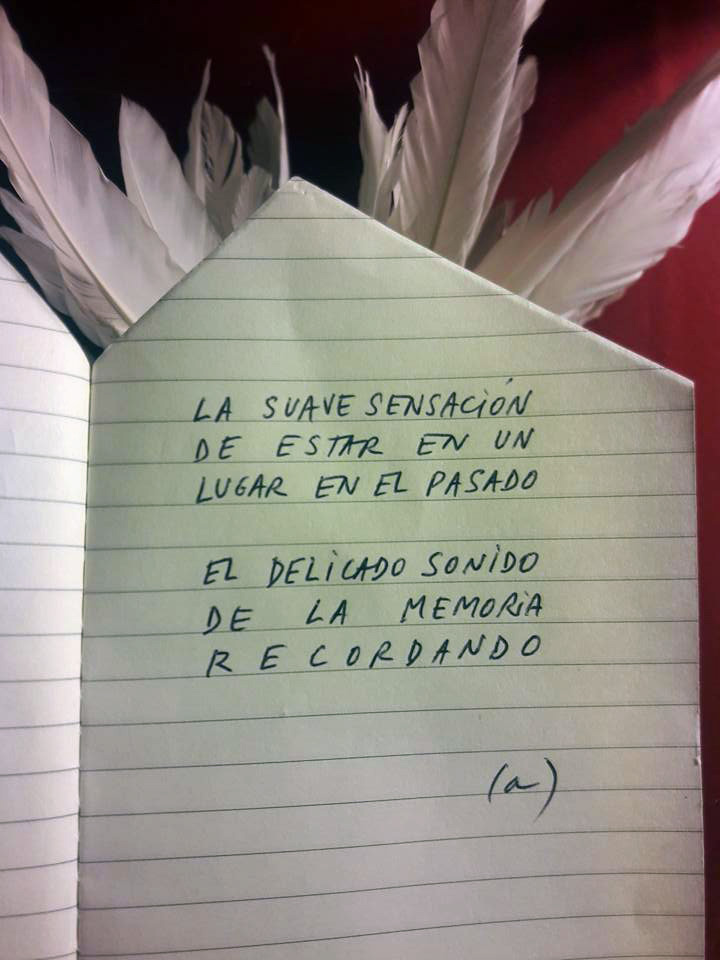 The soft feeling
of being in a place in the past.
The delicate sound
of memory remembering.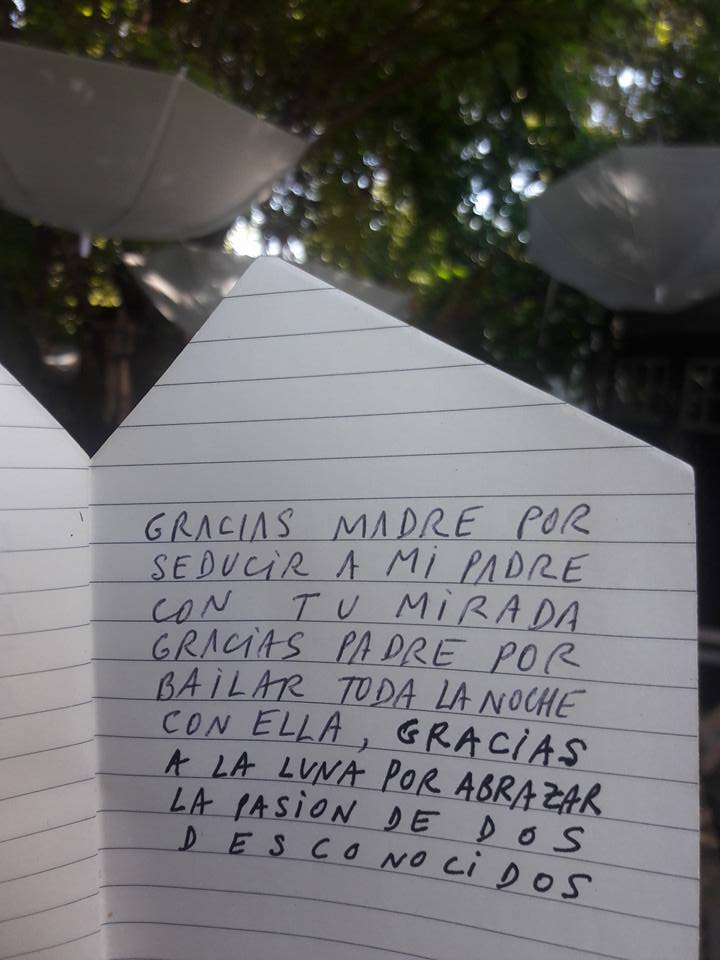 Thank you mother for seducing my father with your gaze
thank you father for dancing all night with her,
thanks to the moon
for embracing the passion of two strangers.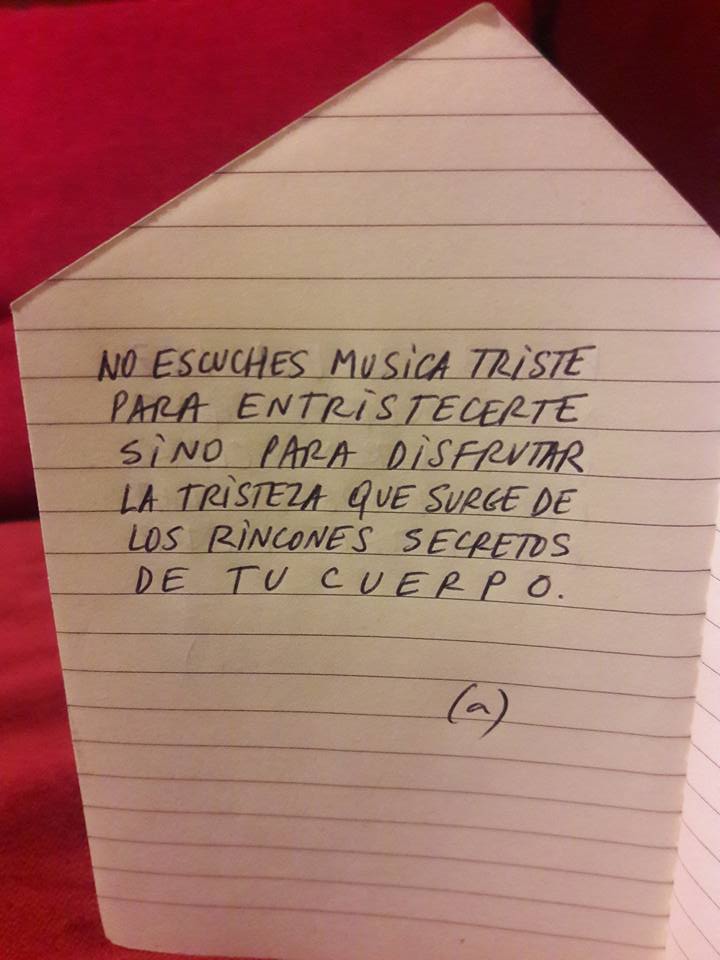 Don't listen to sad music to make you sad
but to enjoy sadness
that arises from the secret corners
of your body.